Tremn Tahuen Folk Meeting

See map
The town of Cutral Co in the month of November helds a folk music festival in which regional and national artists participate. For three nights the meeting attendees can enjoy musical performances by soloists and ensembles.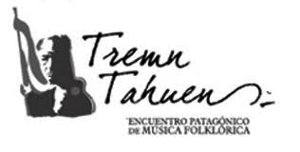 The idea of ​​the event arose in 1988 on the initiative of a group of musicians in the city that seeks to create a meeting place for musicians of Patagonia in order to preserve the regional identity and traditions. Over the years, the event has become a place of exchange and opportunities allowing the appreciation of folk music Patagonia.
The 2011 edition of the Festival will be held on November 10, 11 and 12 in the municipal gymnasium. Previously three festivals will be held in Aluminé, Junin de los Andes and Villa Regina to select regional musicians for this 24th edition, in which will feature Jonathan Lillo and Ruben Patagonia as middle numbers.
Starting this year it will also be the first Tremn Tahuen Rock 2011 festival in the city with the participation of over 39 bands. The event is organized by musicians of the area in conjunction with the local Municipality and it will be held on December 8, 9 and 10.