Chimehuin river: a paradise for fishermen

See map
Chimehuin. To some people it would sound like a weird name, unknown. But for others, Chimehuin sounds like salmon and trout, many trouts.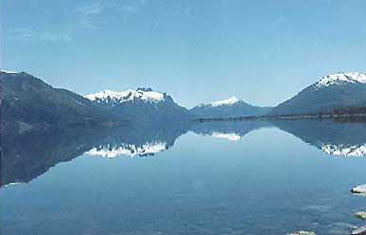 View from the mouth of Chimehuín.
Of course, because this river, which rises in Lake Huechulafquen and go through the city of Junín de los Andes, is known for fly fishermen from around the world.
Experts gather each season to come up with exotic species such as rainbow trout, brown trout, brook trout and landlocked salmon. It is that its 53 kilometers, to its confluence with the Collón Cura river, offers the best potential in terms of size and quality of these species.
The fishing season in this fishing paradise 30 meters wide, began in November and continues until late April.
The number of fishermen who come to this place to the dawn of the service is such that, according to a study by the Center for Applied Ecology of Neuquén, the river leaves profits (between acommodation, moving from the place of origin and other expenses) by 7 million per year. So, to care for and improve the resource in this and other rivers, the provinces of Patagonia and National Parks decided in July 2000 that the captured pieces from that season are mandatory return.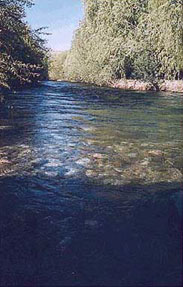 Furthermore, unlike what occurs in other lakes and rivers of the region, in Chimehuin river you can only fly fishing in three ways: spinning, fly casting and trolling.
To get to this river it is ideal to stay in Junín, where there is quantity and quality in acommodation. From there, you just need to take Provincial Route 61 and National Route 234 and get into the many hits existing to reach it.
But Chimehuin is not just a fishing paradise. Lying on the wonderful Lanín volcano, it is a place chosen by locals and tourists for recreation in summer. Both resorts located a few meters from the center of Junín, as campings leaving this city, with its thick grass and trees, offer an ideal spot for sunbathing or sit back and take shelter in the shade watching the scenery simply.