Patagonia Horse Expo

See map
In the month of December is held in the grounds of the Rural Society of Junín de los Andes the Patagonia Horse Expo, which promises to be a meeting point at which the best horses in the area are seen.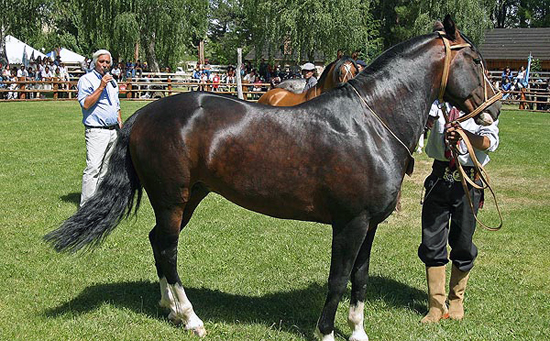 Exposure of horses in the Rural 2009.

The exhibition was born in the interest of farmers, partners and horse lovers who want to show the public and all those who are involved in the equine world their animals. There is swearing and exhibition of specimens of pure pedigree breeds as Creoles, quarter-mile, pole and Arabic.
In addition, in the grounds of the Rural Society you can see a test of strength and endurance, jumps and rodeo skills demonstrations of horses on the track, open class, an equine exhibition and an auction to support the development of a market growth.
On the other hand, the festival is accompanied by a variety of product stands of field, food, handicrafts, leather and others related to this activity. And for the closing of the exhibition is scheduled to open games of crossbred horses.
The call is to those who are related to the equine activity but also for those who like to observe rural life, the community in general and tourists in the mountains.
The event is organized by the Rural Society of Neuquén, with the support of the organizers of Nuestros Caballos and the experience in the general organization of La Rural Eventos and it is sponsored by Las Lilas, the residential subdivision El Hípico and the winery Fin del Mundo.
For more information contact the following e-mails: identidadsur@smandes.com.ar o info@identidad-sur.info.
Source and photos: Rural Society of Neuquén