The city of Río Turbio is located south of Santa Cruz, about 268 km from Río Gallegos, capital of the province. Here is one of the most important coalfields of the country that gave birth to the birth of the town and many of Patagonia.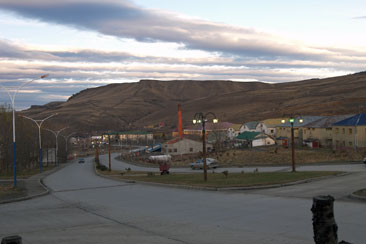 Currently Río Turbio city has 14,540 inhabitants aproximately.
This southern town is nestled in a transition area between the Andes and the Patagonian plateau. It is nestled in a ravine crossed by two brooks: San Jose on one side and Santa Flavia on the other, where the sea level varies between 250 and 750m.
Near the city passes the Turbio river and, also, everywhere you can see hills, the small mountain range to the east and the mountainous areas that are partially covered with beech and ñires forests. The average annual temperature varies between 5 and 6 ºC, typical of a climate region such as "southern wet cold".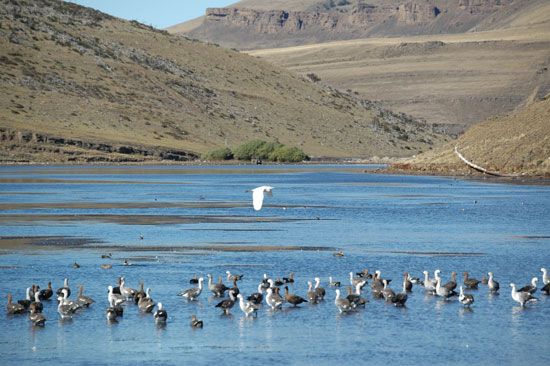 Turbio River, which passes around the city, with different specimens of birds, beautify the landscape.

The town itself is set a December 14, 1942, several years after the exploration, extraction and marketing of coal had begun in the area.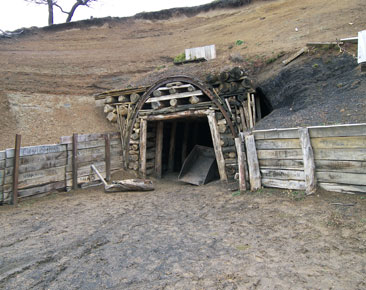 Mining was the trigger for the emergence of the town. Photo courtesy of Jan Zakelj.
Río Turbio offers residents and tourists enjoy the different options for the peculiarity of the landscape, among which highlights the mountain range Horseback Riding, a different way to enjoy nature. In them you will visit valleys, ravines, plains, mountains, plains, rivers, mountains, brooks and also see some animals like guanacos, pumas, rabbits, foxes, and condors, among others. The rides include the possibility of an unforgettable journey to explore the pristine mountains of the Cordillera.
Other attractions in the city are the Vandelen Winter Sports Center, Mining School Museum Don Anatol Kowaljow, the Forest of the Elves, Dock San José, Cascades Tour, viewpoint at De la Cruz Hill, all in their surroundings.
Also in the town there are three historic buildings that are: Santa Barbara Chapel, Monument to the Miner and the Arc Reservoir Río Turbio - Y.C.F.