Municipal Museum of Allen: a place to be visited

See map
The Municipal Museum of Allen is constantly renewed presenting different thematic exhibitions on historical figures, events, or recognized institutions of the city.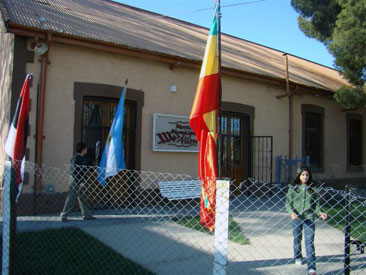 It was created on May 24, 2006 and it operates in what was formerly the building of the old railway station, which began operating on March 20, 1910 allowing the development of the region and the birth of the town, two months later.
The museum's president, Lorenzo Brevi, said in the celebrations for the 99-year-old of the railway station (year 2009): "We are proud to have recovered it and now it is an area of ​​memory".
Currently, the museum is carried out by the Civil Association Municipal Museum that is maintained by the solidarity contribution of residents and visitors to the area, because the entry is free to the public.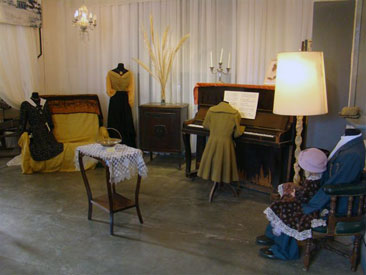 This sample shows the clothing of immigrants in the city.
In the place the visitor can see the recreation of the historical profile of the first settlers and immigrants who made possible the development of this community and the Upper Valley of Negro River, and they can also see semi-permanent and thematic samples which are made to give dynamic to the tour.
These samples are of immigrants, teachers, sports clubs, old toys, the old store, the old grocery store and it has recently inaugurated the bridal, baptisms and communions sample.
For more information contact the phone (02941) 453403 or email: museodeallen@yahoo.com.ar