Provincial Oil Festival

See map
Oil city par excellence and nature, Catriel honors each November to workers in the oil and to the main economic activity of the town with a great holiday. This is the Provincial Oil Festival.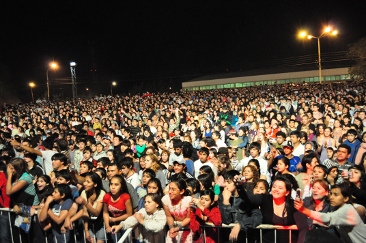 Thousands of visitors tour the festival and enjoy the musical shows. Photo courtesy of the Department of Tourism Catriel.
Three days of pure adrenaline and celebrations in the city with a full program of activities. Visitors to the festival can tour the various booths of companies in the activity, schools, businesses and institutions, as well as of traditional foods and artisans.
The schedule includes an exhibition at the Institute of Fine Arts, a parade involving the Oil Services Comission, the small and medium enterprises in the city and the Automobile Catriel Sports Association (ADAC), musical shows, the choice of Queen of the Oil and closing with fireworks.
Each year, expect around 5 000 people per night at the Feast that aims to celebrate the discovery of oil in the region and to honor the oil industry. According to local references it is very important that people know their history.