Summer season in Copahue

See map
The thermal resort Copahue - Caviahue is positioned in the country and abroad as a destination to find relaxation, health and recreation. Elected to enjoy winter sports and recreational activities carried out in the snow or in summer with hiking, horseback riding, trekking, among others.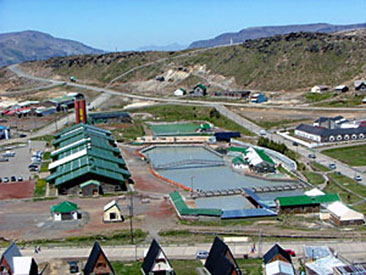 View of the Copahue thermal resort.
In the summer months the summer season begins in the spa. Here we bring the rates and promotions for residents and tourists who come from all over the world.
In the season opener authorities have stressed the importance of a product of international value, the hot springs.
The Provincial Thermal Entity has agreements with the ISSN (Social Security Institute of Neuquén), UTHGRA (culinary), Amedea (employees of electricity), Sosunc (Social Work of National University of Comahue National UNiversity) Osde (private social work) Aefip (tax workers), employees of Banco La Pampa and mutual of Justice of the Nation.
Rates and promotions 2011/2012
In promotions for this season at the resort it is in effect a 30% discount on spa services during the offseason (which includes the months of December and April, except Easter). There is also a 50% discount in thermal performance throughout the season for retirees and pensioners, including the high season (Easter and the months of January, February and March).
For a detailed list of rates visit the following address: http://www.termasdecopahue.gob.ar/copahue_tarifas.html