Carrenleufú: general data

See map
Carrenleufú is a rural community with only 25 years of life. It is located 120 kilometers from the city of Esquel. It has many tourist attractions such as sport fishing, where you can find salmons, trouts and rainbows. The salmon fishing season begins the first days of of October.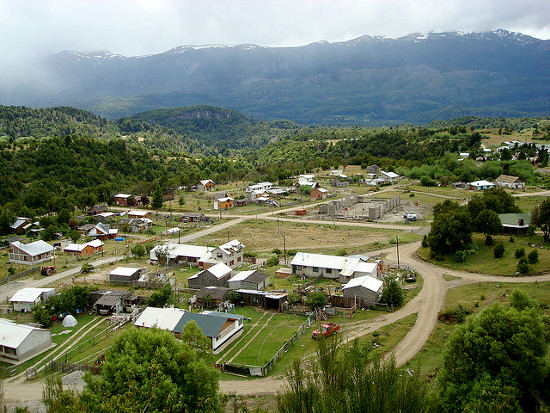 View of the city of Carrenleufú. Photo courtesy of
Gobierno del Chubut
.
To reach Carrenleufú you must take National Route 259 to the town of Trevelin. From there, by Provincial Route 17 to reach the nearby town of Corcovado, and traveling 25 km Provincial Route 44 you reach Carrenleufú.
This is a small town possessing a notable scenic attraction. The photographic views are impressive and their can not be put into words. It's one of those spots typical of western mountain range, which are merged the majesty of the rocks with the soft hills lined with natural green grass. All this in a harmonious nature that encourages relaxation, meditation and produces a solemn mood and visual impact.
It was created on January 26, 1985 by the initiative of a group of people who wanted to independence from the municipality of Corcovado. Its first mayor was elected by the people in assembly and appointed by the governor of that moment, Dr. Atilio O. Viglione. Since then there have been many advances for people such as electricity, transport more often, SSB communication, television and public works in general.
Carrenleufú means "river of green waters". It is situated geographically between departments Languiñeo and Futaleufú, 12 km it is the border with the neighboring town of Palena in Chile.
Climate: Average annual temperature ranges between 10 ºC and 15 ºC. In winter between 5 ºC and -15 ºC and in summer between 15 ºC to 28 ºC.
To arrive by public transport you can take a bus from Jacobsen enterprise that has a frequency of four times a week leaving from the city of Esquel by Provincial Route 259 and Provincial Route 44.