Doble Lahuen Có Challenge

See map
"Doble Lahuen Có" is a mountain bike challenge which takes place early December, where participants ride through the roads of the city of San Martin de los Andes on the shores of lakes to reach the Lahuen Có thermal resort .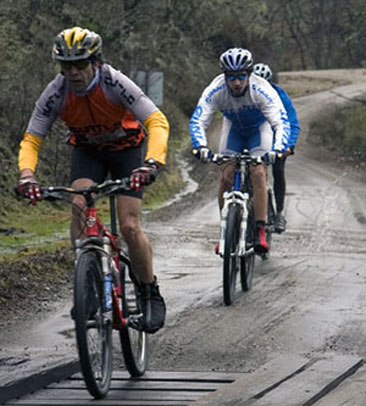 Competition can be done individually or in a team.
Competition, organized by the Secretariat of Sports in the city of San Martín, National Gendarmerie and Lahuen Có thermal resort is for people over 18 years old.
The circuit has more than 150 kilometers and it's run in two stages. The start is from the of the city of San Martin de los Andes, specifically the starting point is the Gendarmerie Squadron 33.
The second stage starts trough Provincial Route No. 62 in the direction of the lakes Lolog, Curruhue Chico, Curruhue Grande and Laguna Verde, up to the Thermal Spa Lahuen Co, where competitors stay one night.
The next morning, the riders return to San Martin de los Andes.
The categories that can participate are:
Individual (female / male senior / male master)
Teams (mixed / men / women)
For more information contact the phone (02972) 410231 and 424802 - Municipal Secretariat of Sports.
Source and photos: prensa.sanmartindelosandes.gov.ar