Nearby fishing locations

See map
Lake Lolog. It is located about 12 km northwest from the city, where you can fish with trolling and fly casting. You can have brook trouts, brown and rainbow trouts.
Caleufú, Hermoso and Quilquihue rivers are some of the most visited by lovers of fishing in all its forms. In the three of them rainbow brown and brook trouts can be fish.
Lake Lácar. Framed by roble pellín, lengas, cohiues and ñires forests is a spectacular setting for water sports and fishing lovers. You can caught salmon, brown trout and rainbow trout.
In the Hua-Hum River you can have rainbow and brook trout.
Lakes Huechulafquen and Paimún
Useful Addresses
Municipality - Roca y Juan Manuel de Rosas - Phone number (02972) 425911
Police station 23 - Belgrano 635 - Phone number (02972) 427300
Tourism Office - Roca y Rosas - Phone number (02972) 42-7695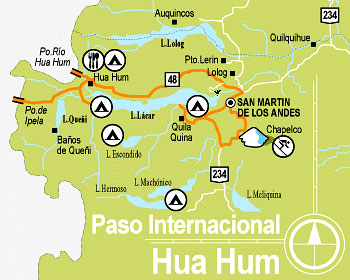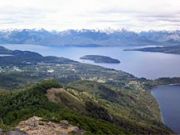 Villa la Angostura
Disfruta del paraíso natural en la Patagonia Argentina, al pie de la cordillera, entre lagos, rios y bosques, tan solo a 70 kms de la ciudad de Bariloche....
Oferta desde $7.400