Meliquina, a village is born in Patagonia

See map
Just 30 km from San Martin de los Andes in the way to Bariloche through Provincial Route No. 63 is the shore of Lake Meliquina in it is growing a new town in Patagonia.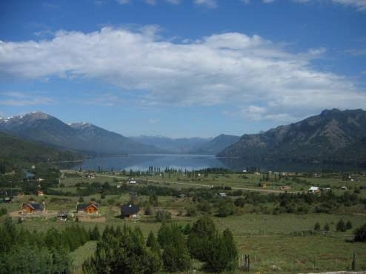 ON the shore of Lake Meliquina is developing a village.
Mountains surrounding the area make the landscape change its color depending on the season, except for some places that are always green. Yellow and red in autumn brown in winter bright green in spring and summer.
In the lake and the river of the same name and its surroundings can do various activities such as fishing, kayaking, windsurfing, trekking, mountain bike, bird watching. You can also visit the nearby farms where you can go hunting or horseback riding.
Meliquina Visitors can go to the aquarium that is just past the bridge at the entrance to the villa. In it you can see rainbow trouts and feed them.
On the way to Meliquina is "Casa de Piedra", a cave that had been used by indigenous people. In its interior paintings can be seen. In front of this cave is a natural viewpoint formed by stones overlooking the river Caleufu.
Accessed through the Provincial Route No 234 up Hermoso River, bends to the left onto Provincial Highway No. 63 along the lake until the end.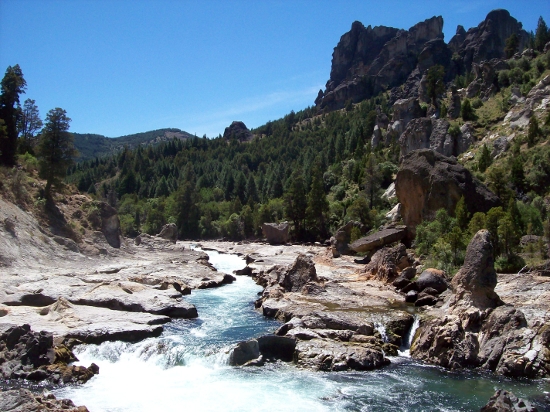 Caleufu river can be seen from the road way to Villa Meliquina. Photo courtesy of Flia. Perez Pertino