Provincial Nectarine Festival

See map
San Patricio del Chañar is prepared every year in February to receive the "Provincial Nectarine Festival" involving local, regional and national artists and the choice of the queen who represents the land of Patagonia for a year.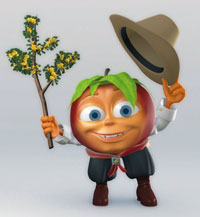 Logo of the festival.
The activities of the festival begins with the blessing of the fruits in the municipal stadium. The nectarine is a fruit that is part of the livelihood of the town and the province. So the festival is held in honor of the fruit and producers and workers who every day put their effort to bring labor to sustain the regional economy.
At the festival you can tour the stands with traditional foods and crafts, visiting exhibitions and enjoy shows with leading local performers, regional and national levels.
Usually divide the nights of the festival according to the performers, leaving a night aimed at young audiences, one that aims to reunite the family and the last hand of folklore and Latinamerican rhythms.
On the last night is also elected the Provincial Nectarine Queen and after that there is a close with an impressive fireworks display.
2011 Edition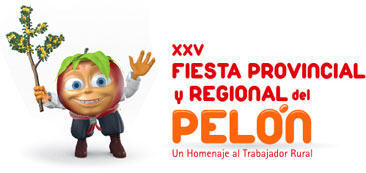 The 25th edition of the Regional and Provincial Nectarine Festival, organized by the local municipality, was 18 and 19 February, 2011 with a varied program of sports and cultural activities as well as the classic choice of nectarine queen.
The official opening event was held on Friday 17 at 8 pm in the central square of the town when it made the blessing of the fruits and homage to rural workers accompanied by the words of the municipal mayor. The next day began the program of musical, dance, parade and election of new queens in the Municipal Football Stadium of San Patricio city.
It was also performed the traditional rodeo on Sunday 20 organized by the Tradition Center of San Patricio del Chañar. All activities were designed to hold the community together with the Silver Jubilee of the Nectarine Festival.
For more information contact the Department of Tourism and Culture at the Polideportivo Municipal or call (0299) 4855049 intern 216 (morning).