Trelew: it production

See map
The city has as main economic activities, generating added value, agriculture-livestock, industrial and tourism.
These activities are complemented by the services necessary for the normal development of the same. Agriculture was the first activity in the area dating back to the arrival of the Welsh settlers in the late nineteenth century. With sacrifice and effort they transformed the mouth of the Chubut River to the Atlantic Ocean in the lower valley of Chubut River, one of the world's southernmost valleys.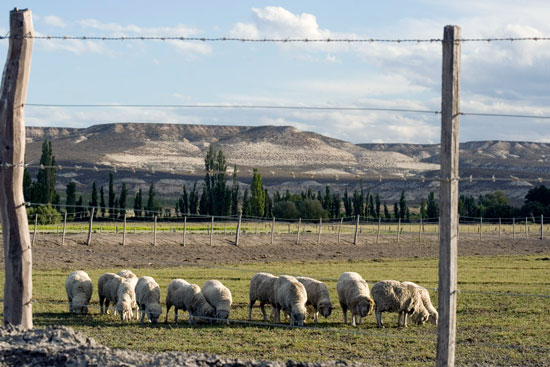 The lower valley of the Chubut River. Photo courtesy of Ente Turistico Trelew.

The predominant livestock is the sheep, and currently has a record of 4,044,239 heads in the province (according to National Agricultural Survey 1996).
Industrial activity is characterized by activities such as wool textiles, synthetic textiles, metallurgy, construction and chemical concentrated in the City Industrial Park and Light Industrial Park.
Tourism is an activity that is incorporated in recent years, due to the enhancement of tourist attractions around the city. This activity is complemented by a structure in hotel services, dining and shopping centers, among others, all necessary for the attention of tourists.
By Municipality of Trelew city