Finalizing the National Route 3 a few kilometers from Ushuaia in the Tierra del Fuego National Park is Lapataia Bay. Through a forest of beech and evergreen on a gravel road leads to a clear that unlike what is expected of the end of the world contains a microclimate due to the protection it receives from the Cordillera de los Andes.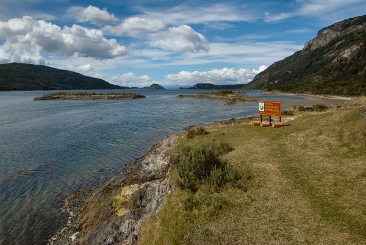 Photo: Tourism Apartment of Tierra del Fuego
From the coast you can get the view of the opposite side of the bay closed, Redonda Island, the Beagle Channel and the Chilean island Navarino. You can reach the shore by wooden walkways. The bay is an ideal place for watching the waterfowl such as ducks, geese, plovers, among others. You can see animals that are difficult to find in other parts of the country.
North Bay can be reached by Ensenada Bay and in a walk of about 2 hours you can reach the "Milestone 24", in the umbilical pyramid that marks the border with Chile. Another option is to visit the waterfall of the Pipo River, which you can reach it bordering the river.
Lapataia Bay is 20 kilometers south of Ushuaia. On the left bank of the Lapataia river and Lake Roca are campings and picnic sites.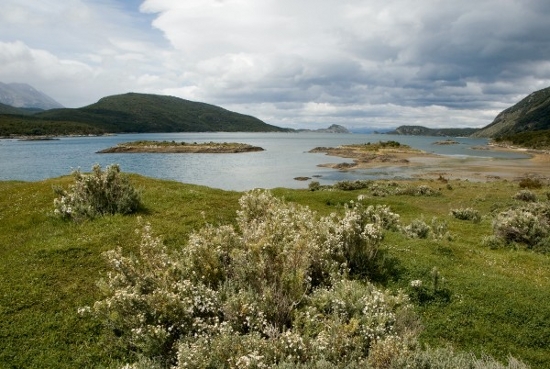 Photo: Tourism Department of Tierra del Fuego