Camping in El Bolsón

See map
El Bolsón is another of the tourist attractions that offers, within its benefits, mountainous area campsites. The Department of Tourism provides some tips when camping.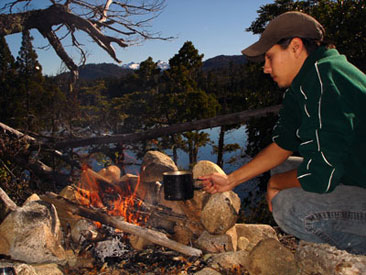 It is importan that the fires are small and extinct before retiring.
One of the most important is to camp in authorized areas. Once you resolve the place where you will camp, the tent should be installed away from bushes or shrubs stacked logs.
Faced with the possibility of insects, rodents or other animals from entering the tent, you should use tents with floors, seals and without holes.
Every time you leave the campsite, food must be stored in sturdy, in backpacks or bags inside the tent or car. Do not leave scraps of food and you must wash dishes, pots and vessels whenever they are used.
In relation to waste is important to clean the space around the tent moving organic waste to a remote place and depositing waste in trash cans.
It is important that the fires are small and are extinct before retiring.
For health care are advised to boil drinking water or use drinkable water.
To remember:
Extinguish the fire with water, remove the ashes.
Do not throw matches.
Do not throw cigarette butts.
In case of fire dial up 103.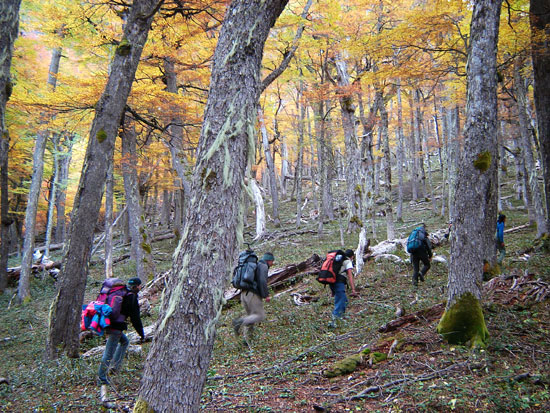 There not many and it is good to keep in mind the precautions before going for a walk.
One of the common activities in mountain area is hiking or horseback riding, for it is appropriate, take precautions. Among those mentioned:
When gathering herbs, fruits or flowers, wash them before eating.
Choose clear spots with short grass for a picnic or stop to rest. Do not stop by fallen trees, rocks, grasslands or "mosquetales".
Wear shoes tightly closed.
No harm, much less kill, owls, chimangos, foxes and snakes, because they maintain the ecological balance.
Avoid scanning suspected places of rodents: hollow trees, sheds closed, shelters or abandoned buildings.
There are not many and it is good to keep in mind the precautions before going for a walk.
Photos: Eugenia Gartner, courtesy of Secretaría de Turismo Municipalidad de El Bolsón.