National Cordero Festival in Puerto Madryn

See map
Since 1977 the city of Puerto Madryn celebrates the National Cordero Festival, an event in honor of the livestock task and to rescue cultural values ​​of the Chubut's field.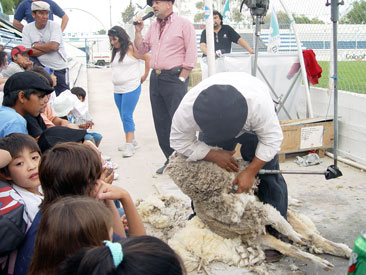 The party-goers can watch the shearing live, an attractive and educational task for future generations.
There were several interruptions over the years, but the Festival is still standing and it is celebrated as usual in January on the grounds of Raul Conti Stadium of Club William Brown.
Each edition comes with a varied program full of cultural and traditional activities, entertainment, recreation and demonstrations of sheep shearing, herding dogs, rodeo, choice of queen, artisans walk and exhibition sector.
Among the rodeo skills we can highlight the "Jineteadas" involving riders and reserved of the most important fields of Chubut and neighboring provinces.
But there are also conveners the exhibitions of fieldwork, such as live demonstrations of shearing, "unique in the area" as it is done by hand with scissors, as it was done in the early twentieth century by the pioneers of the region. Also field dog demonstrations, showing their skills in herding sheep, where there are some of the winners of the Provincial Dog Field Festival, which takes place in the town of Telsen every year.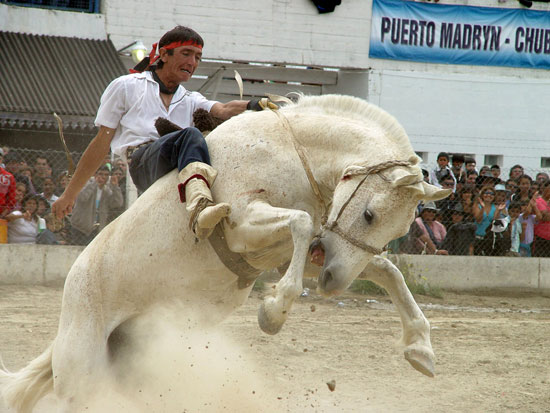 One of the most important and most representative of the party are rodeo skills.

The grounds of the festival becomes a reflection of Patagonian country typical life by presenting elements such as corrals, gates, brets, cisterns, tanks, troughs, mill, feed troughs, bales, wheels, carts, lanterns, among others.
There is also exhibition spaces for institutions and organizations that present their activity, and for food selling stands, where it is possible to have a nice grilled lamb in Traditional Bonfires that roast 30 to 50 lambs per round (one of the activities most required by visitors to the festival).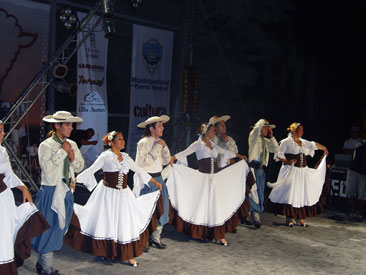 The Ballet Folklorico performs a presentation of their work during the year on stage at the festival.
And there is also the Craftsmen Tour where you can see and purchase items from local artisans and guests from other cities that offer allegorical products to the rutal. They are made of metal, wood, fabric, native silver, guanaco and sheep wool, leather, glass fusing, suburban crafts, alpaca horn and leather.
As in all argentinean festival it can not miss the presence of local, regional and national artist and the long-awaited election of the National Cordero Queen.
2011 Edition
A new edition of the National Cordero Festival took place from 6 to 9 January with the participation of Chaco Palavecino, Victor Heredia, Los Carabajal, Hugo Varela and Teresa Parodi.
More information on the official site of the Fiesta: www.madryn.gov.ar/cordero Photos courtesy of the official site.
Source: Tourism secretary of Municipality of Puerto Madryn