The Eduardo Minnicelli Atrs Museum

See map
On 1 November 1996 in the city of Río Gallegos was founded the Arts Museum "Eduardo Minnicelli". It is the first in the province and the southernmost continent in its specialty.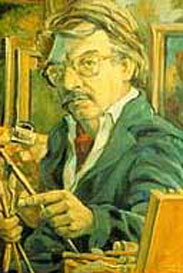 The institution depends on the first school in the territory, the EGB School 1 "Hernando de Magellanes", whose building is now a historic monument.
From the date of its creation is being developed within a ceaseless work of education in order to be a factor for social development. It is intended that the child, adolescent, and all the street people go to him like a common life activity.
During the first phase of the museum it was put the effort in promoting the approach to art for all to cultivate their artistic sensibilities. School visits are now being made daily, where visitors and guide try a "dialogue" with the work, entering it through its visual elements and themes.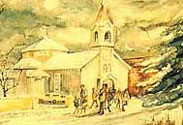 Río Gallegos have always been characterized by a "swallow people", which is why its artistic heritage is very small and scattered. This museum aims to bring together works by artists who were in the province since its inception as a territory in 1884 or were born here and are located elsewhere.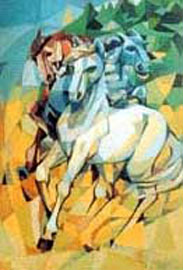 Since the opening renewable temporary exhibitions are held monthly with works by artists not only of this province but also of others, and especially in Patagonia. This encourages local artists, who find a new field of work as motivation for their commitment to the community.
Another attraction is the museum has an Art Library that the community can see, a Videopinacoteca which serve to complement the presentations and school classes, and a Photographic Archive, with a record of the works of regional artists, laying the foundations of the artistic history of Santa Cruz.
Finally, the Arts Museumo Eduardo Mennicelli want to contribute to the formation of a sensitive man, a quality that predisposes to be good man.