Schroeder Family Winery: wines and dinosaurs in Patagonia

See map
In Patagonia, as in the Cuyo region, we can find a wine region that is well positioned in the global market. Located in the province of Neuquén and running since the beginning of XXI century in an area designed exclusively for installation of wineries, as an economic boost for the development of this activity.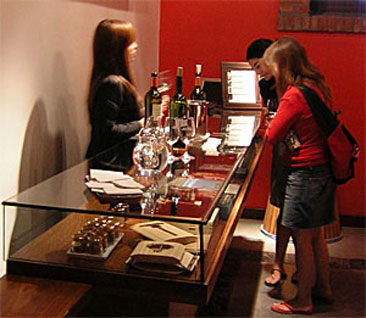 During the tour you can stop to taste the wines of the winery.
San Patricio del Chañar is located about 55 km north of Neuquén and was the site chosen for planting vineyards.
To reach this locality should be taken north on Provincial Route No. 7 to Vista Alegre, Ingeniero Ballester Dam across the Neuquén river into neighboring province of Río Negro. There take north to Villa El Manzano, then 5 kilometers back across the province of Neuquén and thus enter San Patricio del Chañar.
Investment in these lands was in charge of the company Inversora SA who then sold them to four wineries. One is of the Schroeder family. The aim was that this region was suitable for dryland farming. For this was necessary to build an irrigation canal of 20 kilometers, to be used through the drip system. Thus, the dream is born a new wine route was becoming reality, with four wineries in full operation and three more to complete.
The Schroeder Family Winery was founded in October 2002 and has 120 acres. The peculiarity of this winery is, among other things, the design of its building. It is built on 5 levels with 22 vertical meters. The technology used in the manufacturing process is a gravitational system to harness the power of gravity as the difference in the winemaking process, which results in almost no use of pumps.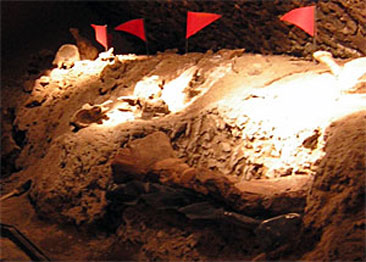 Inside the winery remains the origianal excavation of the remains of a dinosaur in Patagonia.
Varieties
Malbec
Pinot Noir
Merlot
Cavernet Sauvignon
Chardonnay
Sauvignon Blanc
The dinosaur
During the construction of the cellar was discovered the remains of one of the largest dinosaurs that ever lived, it is a dinosaur belonging to the family of Titanosaurs, leaving highlighted another feature of Patagonia, that of being area of ​​archaeological discoveries.
In addition to creating a museum, the winery decided to baptize one of his creations with the name Saurus referring to the discovery.
Awards
All wines from the cellar have been featured in juried competitions around the world and has received many awards including bronze, silver and gold.
Tourism
The place has a restaurant and like the rest of the wineries, guided tours. The route is through the vineyards, seeing the process of winemaking and also a visit to the dinosaur digs. The end of the exhibition ends with a tasting.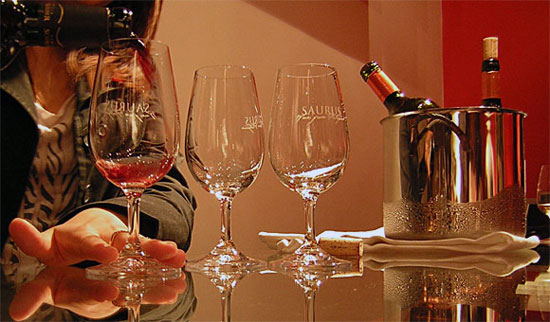 Wines from Patagonia are continually gaining position in the international markets.