The Patagones-Viedma water race.

See map
The Patagones-Viedma is an international swimming career in open waters that the Foundation Diario Noticias and a group of people decided to carry out together by the passion of sport and river. It is done from the year 2007 between the city of Viedma in Río Negro and Carmen de Patagones in Buenos.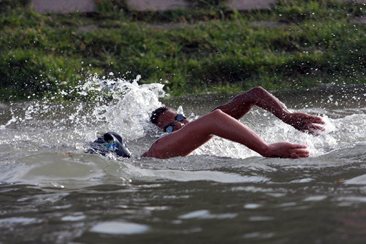 Hundreds of swimmers from around the world attend the second stage of the FINA Grand Prix.
The race, which includes since 2008 the Grand Prix of the International Swimming Federation (Fina), consists of 10 kilometers on a circuit of buoy of 10,000 meters. Among the participants through the different editions is the Dutchman Maarten van der Weijden, who was the first Olympic open water champion in history after winning gold in the debut of the test during the Games in Beijing.
This competition is the central test of a water festival that offers something for everyone, from racing triathlon, canoeing, cycling, aquathlon and walking in one week in February.
The competition brings together two cities and two provinces separated by the waters of the Negro River which has an area of ​​600 km and empties into the Atlantic Ocean at 30 km. The choice of the 10,000 meters circuit is due to this distance is similar to that approved for the 2008 Beijing Games.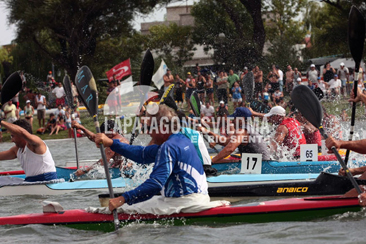 Athletes cover 200 meters in track of buoys and with output pontoons in the Canoeing test.
In the discipline Triathlon short run mode is done: 750 meters swimming, 20 km cycling and 5 km jogging, for the circuit Patagonia. For the same can participate categories Elite, Young from 14 to 19 years and Older from 20 to 34 years.
Other tests include: Cycling, which is done at night, the Cross of the river, a consistent challenge yacht to cross the Negro River twice, Canoeing, allowed for all the categories that should cover 12.5 km and High Diving/Jumping, where athletes jump from the road bridge.
In 2009 the central race was televised on national Channel 7 and other national media, like ESPN and the sports daily Olé, showcase and promote Viedma to the world.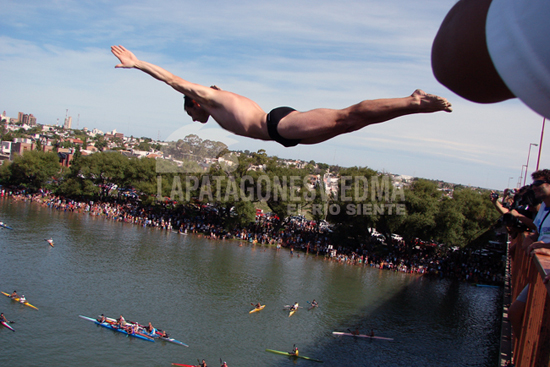 Jump demonstrations are one of the discipline that get more public attention.

Photos courtesy of the official competition website: www.lapatagonesviedma.com.ar for more information you can visit it.