El Calafate, the glacier town of Patagonia

See map
The Perito Moreno glacier, the eighth wonder of the world, is near El Calafate. This town is also the access area to a multitude of mountains of ice that make up the Los Glaciares National Park, and making it a privileged place in Argentina and the world. So much so that in 1981 Unesco declared the whole Park "Human Heritage".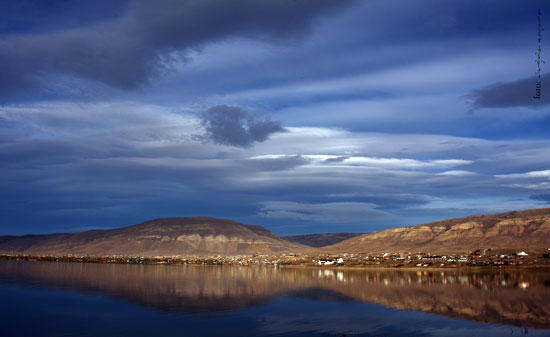 El Calafate view. Photo: Virginia Zapana.
The village takes its name from the small bush "calafate", typical of southern Patagonia. According to tradition, whoever eats calafate come back for more. According to reality who knows El Calafate doesn't want to leave the place.
El Calafate is located 320 km from Río Gallegos on the southern shore of Lake Argentino in the Andes mountain range. Is a picturesque village, a haven of peace and greenery. It is also an important tourist center because it is the start of all glacier circuits.
El Calafate is a small town of 4000 inhabitants where the streets have a charm characterized by low building houses, warm and rustic under a blue landscape that merges with the sky.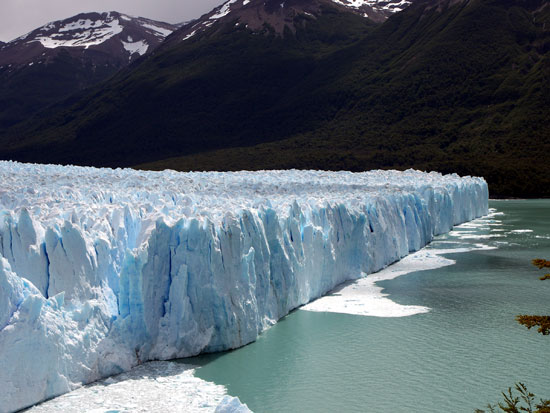 The eighth wonder of the world, near El Calafate. Photo:Jan Zakelj