Torres del Paine from El Calafate

See map
210 km south of El Calafate is the Torres del Paine National Park, a national park that belongs to the Chilean territory and where you can see lakes and emerald green small lakes in a mountainous frame outlined by the Cuernos and Torres del Paine hills. "Paine" in tehuelche language means "blue" and is the predominant color in the landscape.
Once there you can take self-guided excursions or with guides or car tours. There are several places to visit including:
Lake Sarmiento de Gamboa viewpoint
Lake Azul - Panoramic of the Torres
Paine river falls
Almirante Nieto hill / Cuernos del Paine from the Superior Lookout.
Lake Amarga
Lake Nordenskjold viewpoint
Salto Grande viewpoint
Cuernos del Paine viewpoint
Lake Pehoe
Interpretation Center of the National Park in which explains the geological phenomenon of the formation of solid features of the flora and fauna and the Ice Age.
Lake Toro viewpoint.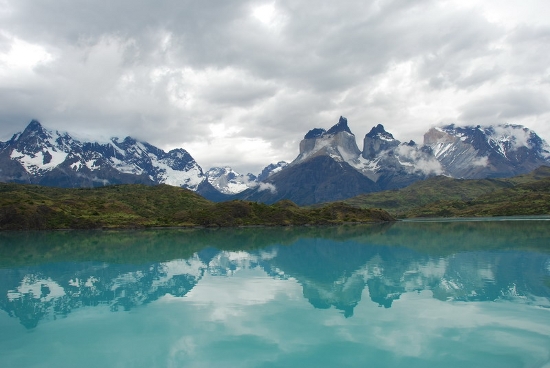 To access the national park starts from El Calafate to the south to the border crossing Cancha Carrera, Chile side is called Cerro Castillo (make sure to bring all the documentation necessary to leave the country). Continuing south of the park you can visit the cities of Puerto Natales and Punta Arenas, a must for those who want to cross to Tierra del Fuego and reach Ushuaia.