Traveling to Lake Roca from El Calafate

See map
Lake Roca is 50 kilometers from El Calafate and its within Los Glaciares National Park, an ideal place to enjoy the typical patagonian steppe landscape in contrast to the lenga and ñires forests.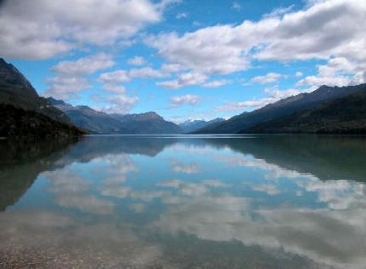 The place has a camping site and a restaurant for those who want to stay there more than a day.
The proposed activities to enjoy your stay at Lake Roca are varied, from fishing which are extracted by Brown trout, rainbow, and more, to horseback riding reaching the glacier Perito Moreno. You can also go hiking, biking and bird watching mainly aquatic but with the possibility to get to see a condor. The hike up Mount Cristal are ideal for those who choose to go trekking.
Another option is to visit the nearby ranches where you can spend a real camp day eating "asado" and sheep shearing witnessing depending on the season. You can also find rock paintings.
You can make two trips on horseback from the Lago Roca ranch. The first lasts two hours and goes to "La Carreta" where a "mateada" is shared. In the return is taken up to a vantage point where you see the Perito Moreno Glacier. The other trip is longer, lasting all day and reaches the shores of Lake Roca where a "bifeada" is shared.
You can access Lake Roca by the Provincial Route No. 15 from El Calafate.