La Trochita: railway equipment, the main attraction

See map
La Trochita's rail team is the magnet that attracts tourists and visitors. During my trip I saw a German master, of older age, on the verge of tears when he read the build's plaque of a diminutive steam locomotive Henschell 6 wheel built in 1922.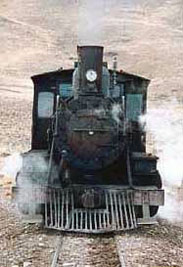 In the workshops El Maitén, however, there is no place to put a shed but a minority of the team, primarily the steam engine on repair. Other steam engines and all rolling stock virtually have to face the harsh Patagonian winter, year after year. I remember when in 1990 I saw and photographed long lines of freight cars of sheep, unique in the world. During my last trip, the poor cars had lost most of its wood, reduced to skeletons whitening in the sun on deserted roads.
The preservation imperative is to shield what you want to save for future generations. Warehouses to store at least a few examples of the most interesting cars is an absolute necessity. The preservation of machines is also a necessity. Without machines there would not be transportation.
Static museums have never the museum tourist attraction where visitors enjoy the pleasure of vapor movement, a rarity in those days. For now, the hard workers of the workshops in El Maitén are winning the battle. There are machines out of use throughout the property, some longer trips that serve as spares only, others with more hope of rehabilitation. There is always at least one locomotive in service.
Despite meager resources, employees make parts, repair parts, remove parts of the skeletons, somehow they get a working machine. With enough time, they could rivete manufacture boilers that pass state inspection and put into service.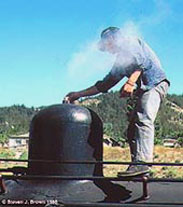 Even so employees are constantly running a race against time. The boiler inspection certificate, for example, lasts only five years. You can extend it a couple of times, you can make patches of weak, but lately any boiler must be replaced. The fire boxes, even though they are iron, they burn. The cylinders and connecting rods are spent. The iron wheels roll until they are spent, and so on.
In short, the number of current employees can barely maintain a precarious balance that ensures that one or two machines are in service through incessant work.
A large human capital
Which brings me to the most important part of the analysis is the study of human capital. I will compare the situation of La Trochita and personal needs with my experience in historical railroad clubs in America.
In that country, the last steam liner was decommissioned in 1956, replaced by diesel power with superior economy and simplicity. In 1956, therefore, there had employed young men who had learned the mechanics and repair of steam engines. But the youngest was at least 20 years in 1956. These same workers had perforced to become diesel mechanics to keep working. Many of them, however, cooperated with steam museums, with pride in their technical vaporarium knowledge, increasingly scarce resource with the passage of time.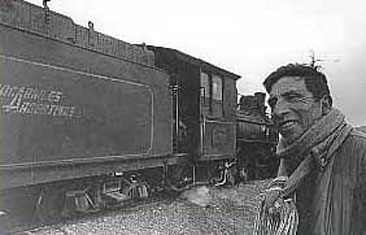 I've been proud to shake hands with Carl Jensen, a former mechanic Norfolk and Southern steam railway and Bill Purdie, a mechanical vapor expert of Southern steam Railway. In the presence of them, I feel a reverence for past technologies and perceive as an aura of pride of the mechanic master who has mastered his discipline. But these gentlemen do not have much time, and they know it. So the old mechanic masters of steam in the U.S. have struggled to teach their dying art to young to perpetuate the tradition.
Steam Masters
In the rest of Argentina it is beginning to feel the lack of teachers of steam mechanics. The last steamer went out of service for 1980 and its mechanics are aging. In El Maitén or Esquel (and Jacobacci) there were mechanical state employees who made steam mechanics until 1994. Therefore, and for the moment, given the appropriate pay, I understand that it could continue the tradition of maintaining the historic locomotives. However, if there is no transmission of that knowledge to young litters, we could eventually face a situation like in the U.S. where few people are hardly understood.
By Joseph Paris - Argentine physician based in the United States since 1967. Member of Atlanta, Georgia, and North Florida Chapters of the National Railway Historical Society, USA.