Lagoon De los Patos, Pico Truncado

See map
Just 2 kilometers from Pico Truncado it is the Lagoon De los Patos, a lagoon formed by the recycling of wastewater, which is also used for irrigation.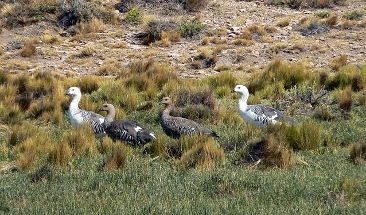 In this water live species of birds such as ducks, geese, cauquenes, flamingos, black-necked swans, among others. For this reason the place is suitable for bird watching, an activity that allows full contact with nature, seeing the sights and sounds that it offers us.
Within a few years, the typical Patagonian desert landscape is contrasted by a plantation of nearly a thousand trees, which will place a recreational space for the day.
You can access to the lagoon taking the path of the ring of Provincial Route 43 which is fully signposted.