Fishing in San Martín, an unforgettable experience

See map
Sport fishing in the lakes of southern Argentina is a unique experience because it combines the special characteristics of the fishery itself (very different from fishing in the sea or rivers in the north) with one of the most breathtaking landscapes on the planet .
In Patagonia the most sought exemplary and ultimately that brings anglers from around the world to this area is the trout, which was introduced early this century in various areas and because all sites are interconnected they were populated by different fish varieties especially trout.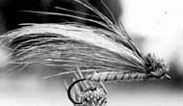 Fly fishing requires great skill.
The most famous lakes or recognized in the catchment area of ​​San Martin de los Andes are Lolog Huechulafquen and Chimehuin river, the latter known worldwide for the quality of trout caught. Other sites also conducive to fishing are lakes Falkner, Correntoso or Pichi Traful. But beyond the lakes and rivers named are many fields where the fisherman and the family can enjoy a very special day.
The species that can be obtained from the lakes of the region are: rainbow trout, brown and brook trout (this it is not so common.) In some sites you can also capture Atlantic salmon which is a fish that is characterized by a long struggle before being captured. This species are fished in other lakes such as Curruhe Traful with mandatory release.
Is it important to make a fishing trip with a guide?
You don't need an authorized guide for a fishing trip. Most fishing spots not present any risk. However, if you are thinking about making a special trip or fishing from a boat and not know the area, you should go with a guide. This helps improve your chances of catching a major specimen, but it also reduces risks. Do not forget that the southern lakes are not small lakes and get in a boat on a lake in Patagonia without knowledge is risky. In addition, Patagonia is famous for its changeable weather, so there is no wonder that the traveler can get in a storm. If problems are encountered, the guide will know what to do or where to take shelter if the situation becomes too complicated
The most common types of fishing

Trolling or bottom trawling, which guarantees a good chance of at least get a catch.
Fly casting or fly fishing, is more complex and requires some practice. Usually the fishermen engaged in this type of procedure are well aware of the environments more conducive to carrying it out.
Floated, a modality that has been very boom in recent years. They are made in rafts through the stream. The helmsman aims to take in the channel and at the same time fishermen start fishing.
This method has historically been conducted in the largest rivers in the area such as Limay river although in San Martin de los Andes can also be performed on the Collon Cura river.
By Pablo Matilla