International Percussion Festival in General Roca

See map
For a whole week in June is carried out in General Roca International Percussion Festival in Patagonia. An important event at the musical scale that has every year he presence of important and recognized national and international musicians.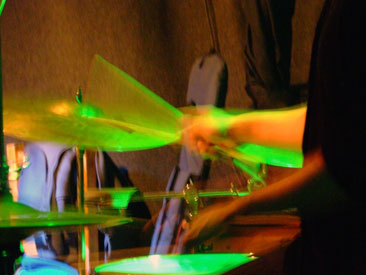 All the rhythm and color in the festival.
It is a unique event that takes place in Patagonia, Argentina since 2003, organized by the Patagonia Cultural Foundation. It takes place in the foundation facilities located in Rivadavia 2263 called "City of the Arts" of General Roca, province of Río Negro.
The Festival's artistic direction is by the maestro Ángel Frette, of the Percussion Cathedra in Patagonian University Institute of the Arts (IUPA) of General Roca. He is accompanied by a team of teachers and students who work in organizing this event which brings much learning, sharing, understanding and enjoyment of listening to good music.
Musicians who are invited to the festival masterclass during the day and at night give concerts. In addition to listening live international musicians can hear the work of members of the Patagonia Cultural Foundation, including the Percussion Ensemble, Brass Quintet, Percussion Duo, the jazz band and musicians that make up the cathedras and Foundation projects such as Ricardo Zanón, Oscar Albrieu, César Lefiñanco, Aníbal Intili, Fabián Pobrete, Santiago Aldana, Juan Pablo Simoniello, among others.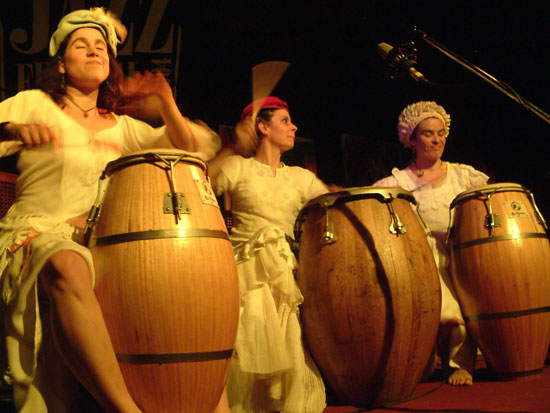 International Percussion Festival's stage.
For information and registration contact from 9 to 13 and from 16:30 to 20:30 hours on the phone (02941) 432 590, secretary of the Fundación Cultural. Spaces limited. You can also communicate via email to festivalpatagonia@gmail.com
For further information visit the official website of the Fundación Cultural Patagonia.