4x4 Tours: thrills at four speeds

See map
For those who do not go around with little tings and prefer thrills and outdoor sports, there are no more than choosing Patagonia. And especially Bariloche, a city that is full of places to walk and enjoy 4x4 vehicles.
This activity adds value to the experience of going through the different trails of nature, i.e., the camaraderie and good times which offers a shared passion.
To ride a 4x4 you do not have to be an expert at the wheel, but it's worth practicing in these untamed lands. Rugged terrain, imposing vegetation, clouds of dust, speed, sweat and an uncontrollable impulse to tame the land.
If the idea is to have fun, Bariloche is a guarantee. In the city there are various travel agencies where guided tours can be arranged to experience the thrill of ATV crossings.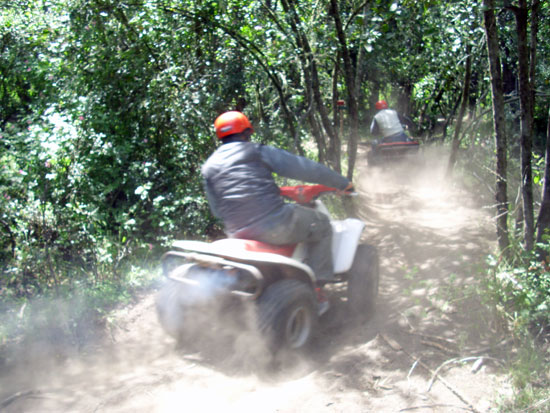 Bariloche is an ideal choice for sports on all-terrain vehicles. Photo courtesy of Valeria Huwyler.