Fourtrax in Bariloche

See map
In Bariloche you can make countless activities ranging from trekking, skiing, paragliding, fishing and pure contemplation. In summary, an indefinite number of places where we can enjoy this magnificent Andean city, enjoying the scenery, walking through the forest or arranging a night out by choosing among several alternatives: casino, cafes, cinema, discos, clubs, etc.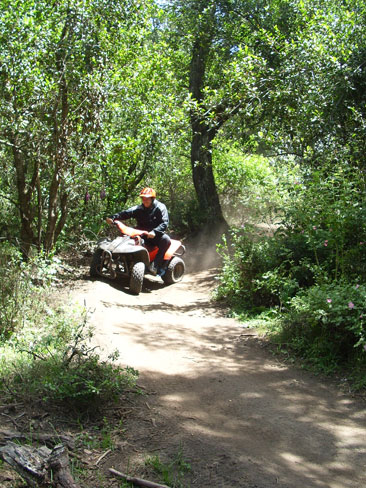 A fun and entertaining adventure to know mountainous landscapes.
Cerro Catedral is an obliged site for those who visit Bariloche whatever the time of year is. Undisputed star, in winter the largest and best ski resort, and in summer sports and recreational activities resort for all tastes.
One of the most chosen are fourtrax excursions. These exciting machines are rented at the base of the hill and there it begins a journey along the mountain.
This tour is ideal for the whole family, it runs the forest surroundings, bordering the Casa de Piedra stream and, after two hours of incomparable, the landscape flows into the calm and mysterious lake Moreno.
The tourist is equipped with a helmet, gloves and, if weather requires, rain capes. This same circuit is also done in winter, where snow adds an spectacular tinge to the landscape. Highly recommended for nature and motor sport lovers.