Photographic Safari, learn how to better portray landscapes and moments

See map
For lovers of digital photography and landscapes of Patagonia, Bariloche has a new proposal. The city offers the possibility of a Photographic Safari in the López Bay from the hand of noted photographer Rubén Dubrovsky.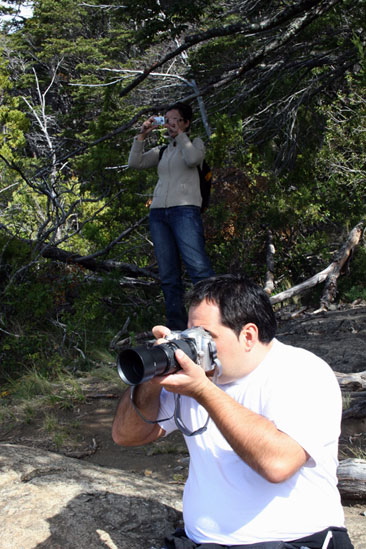 The tour is also in the woods to see the flora and fauna. .
The main objective of this experiment is to learn how to optimize the use of the camera so that everyone has a photographic composition achieving more expressive images. Besides you can enjoy a walk through one of the most beautiful landscapes of Bariloche with the observation of condors, woodpeckers and flora of the area.
The adventure takes half a day (five hours) and goes to Lopez Bay in 4x4 vehicles to then takes a short walk along the coast of the Lake Nahuel Huapi's Tristeza arm. It does not offer any sort of difficulty and can also be done by young children.
The services offered within these outputs are:
4x4 Transfer
Transfers to and from your doorstep
Refreshments included: craft beer with ingredients (if the tour is at noon) and afternoon tea with homemade cake (if it is at afternoon)
Developing service and copying analog
Drop digital photos (CD recording)
These Photographic Safaris are an excellent opportunity to learn how to optimize each one camera allowing you to differentiate between different subjects as landscape, personal and family portrait. In relation to the handling of cameras in general, the safari also instructs you in:
Photometric measurement.
Approach. Focal length.
Membership in the making.
Digital cameras white balance. Sensitivity. Resolution.
Analog cameras: movies. Sensitivity. Optics. Filters.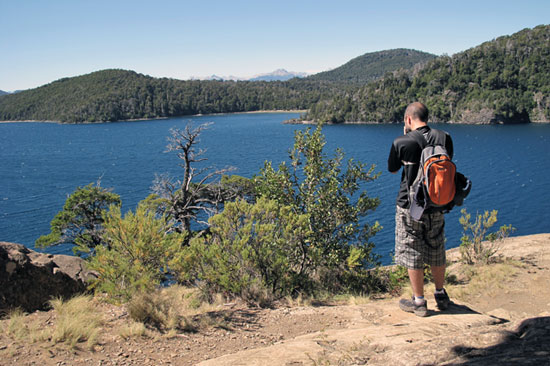 Visitors will have the memories of these beautiful landscapes of Patagonia.
The method is to form small groups to ensure personalized attention. To see prices, fix the days and times you should contact directly with the photographer by phone (02944) 15514807 or send a mail to rubensur@hotmail.com.