A visit to Leones Hill

See map
The Leones Hill is in the east end of Lake Nahuel Huapi, taking National Route 40 up to the intersection with Provincial Route 23, continuing a kilometer and a half by the latter.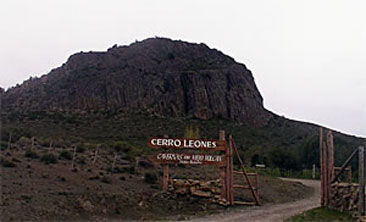 View of Leones Hill.
The hike to the summit is done by a distance of 800 meters. One of the destinations are the three caverns in this old volcano, and the final destination is the summit that has a wonderful panoramic view.
For approximately two hours and a half visitors can experience the illusion of making a journey in time. A tour guide tells the visitors the historical, cultural and geological aspects of the site, besides providing a complete explanation of zoology and botany.
One of the most attractive points of the tour is a visit to the third cavern of 30 meters wide and 130 long where you can be find a small underground lake formed by a manantial at the bottom of a spring.
This site was occupied for over 8,000 years by the first inhabitants of the region. There is an enigma to find within the caves, with paintings on the outside that date back over 1000 years old.
After visiting the caverns you can reach the summit rock bridges and walkways, where you can apprecieate a 360 degree panoramic view of the whole area.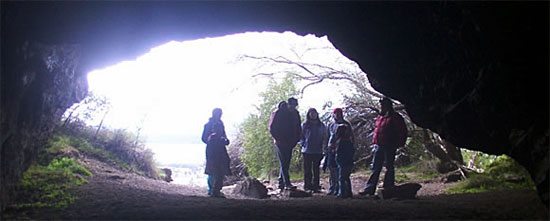 The entrance to the caves of Leones Hill.