European-Argentinean Communities Festival

See map
Each year there is the European-Argentinean Communities Festival in Dina Huapi, 15 km from Bariloche. It has a variety of activities and entertainment.
Each community involved with their respective dance groups and there are also musicals.
As part of the festival games and competitions are conducted and the public can come dressed in European or Argentinean typical costumes. The aim is to show the color of the vestments which is a characteristic of this festival.
The Festival of the Communities is celebrated since 1979 with the intention of sharing the customs and traditions of different countries.
The main objective of this thrust is to grow and innovate while maintaining traditions. We know it's a great change and challenge, but we are working hard to make this year the families, dancers, members of communities, residents and tourists enjoy the great European-Argentenean Communities Festival.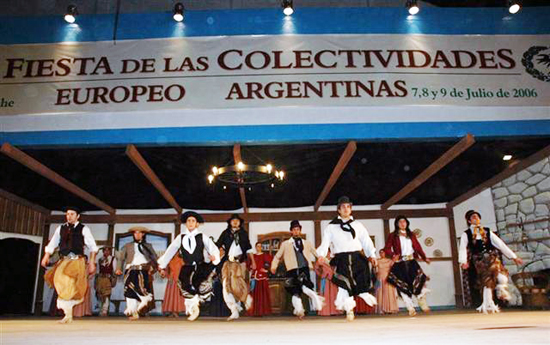 Source and photo: http://www.fiestadelascolectividadesbariloche.com