Crossing the Andes in classic cars

See map
The career of crossing the Andes in classic cars is held every year in March in conjunction with the neighboring country of Chile. For three days Argentina and Chile act as hosts to get old cars from around the world.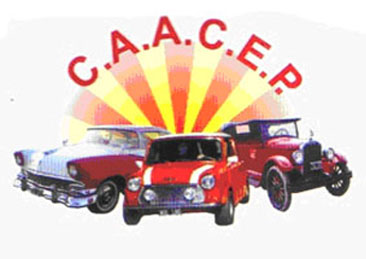 The "Club de Automóviles Antiguos Clásicos y Especiales de la Patagonia" organize the event.
It's a unique opportunity in some cases. For lovers of old cars crossing the andes on a classic car is an unforgettable experience.
The cars travel routes by Argentine and Chilean asphalt roads in good condition. The itinerary is scheduled to pass through the automobile museum, the Museum of Moncopulli of the brand Studebaker, largest and most important of the world outside the company that owns in the United States.
Cars that are eligible to participate are those with a minimum of 25 years old and are in optimal conditions of originality.
The race is a traditional type of "hundredths" and self-monitoring with secrets controls, and the route is regularly between Osorno and Villa La Angostura.
Driving skills tests are carried out divided into categories, which are determined by the capacity and age of the car involved and are defined according to the registrants.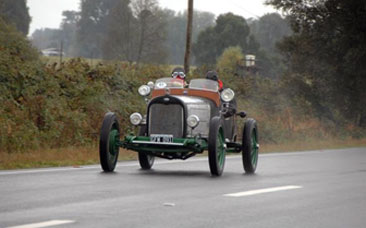 Among the cars that participated in the various editions highlights remembered Studebaker's, Mercedes Benz, Porsche, BMW, Alfa Romeo, Lancia, Jaguar, Cobra, Triumph, MG, Mini Cooper and the legendary Ford Model T and A and others along with national classics of the 1960 and 1970.
The tour starts in Villa la Angostura, where the cars stop for exhibition and are then received by the local authorities in the Congress and Convention Center Arrayanes. In the second stage is a regular section between La Angostura and Huemul Arm on Lake Nahuel Huapi, returning to town, after passing through the Manzano Bay resort and Cerro Bayo.
Anecdotes
In the 2008 edition competitors faced the snow that was present at the top of the international crossing. And next year could have the partcicipation of over 60 cars in competition, with scoring for the Patagonian Championship Classic of Regularity Classic and Special. Pilots came from Puerto Montt, Valdivia, Temuco, Osorno Santiago de Chile and the Argentine side, Buenos Aires, Comodoro Rivadavia, Santa Rosa, Bahía Blanca and the provinces of Neuquen and Rio Negro.