Snow Challenge in Cerro Bayo

See map
Competitors across the country are preparing for a real challenge, running over 20 miles at about 1600 meters above sea level. This is the Snow Challenge to be held in the Cerro Bayo.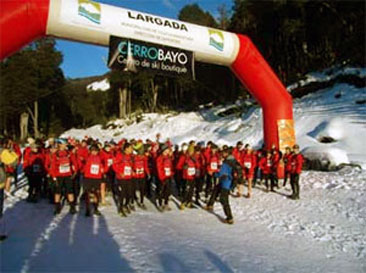 The startline is on the base of cerro Bayo.
The test is conducted in June and participants start from the base of Cerro Bayo ski resort. The height of the start is 1050 meters above sea level, athletes must reach snow-white mountain 1600 meters above sea level. But that's not the end, rather, the adventure begins because you can descend at full speed through snow-covered rocky trails.
This competition means a challenge for adventurers that face the cold, snow and high. The race is ranked in adventure racing because of the snow-covered road, steep descents and ascents in which they have to run.
The journey covers 21 kilometers in total from the base of the hill to the Municipal Gym, located in the heart of Villa La Angostura.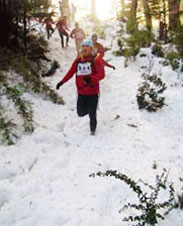 The road is covered with snow.
The categories of this competition are Women, Mixed, Men and a special category of men that must be added between them over 90 years, thus comprising 100 teams of two people each.
Prizes
All competitors crossing the finish line have a prize and there are sweepstakes. Also the first three of each category gets a cup.
Each competitor must carry the official race bib, hydration, backpack passing through the shoulder, long sleeve thermal shirt, long trousers, micro fleece, windbreaker, wool hat or similar, polar gloves or similar, sunglasses.
Source and photos: Secretaría de Turismo Villa la Angostura y www.angosturaaventura.com