El Bolsón International Jazz Festival

See map
El Bolson Jazz is an international festival that takes place in December in the Patagonian town of El Bolsón. Musicians, students, enthusiasts and general public whose interested in enjoying the good Jazz can participate for free.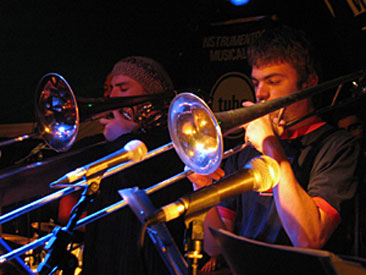 The best groups in the country can be seen for free.
This jazz festival is held every year since 2001. Born at the initiative of an independent group of people who wanted to generate a meeting to share knowledge and passion for music. "El Bolson Jazz" is free and you can enjoy outdoor music, exhibits, jam sessions, master classes, lectures, conferences and concerts.
Today El Bolson Jazz is one of the most important festivals of Patagonia and the country. The original idea was of ​​"Patagonia Jazz", a non-profit organization that was doing cycles, clinics, exhibitions, meetings, concerts and festivals along with artists of Patagonian towns.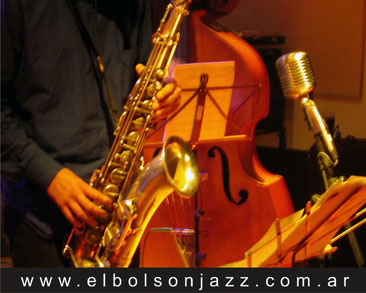 Bolsón Jazz take place every year in december.
The organizers consider the festival as "the possibility of creating an artistic exchange between different localities of the region, the rest of the country and abroad." The organization wants to make an International Festival each end of the year, which involves other artistic disciplines such as photography, painting, sculpture, dance, violin, literature, etc.
The festival was declared of Municipal Interest by El Bolson, Tourist and Cultural Interest by the government of the province of Río Negro, Provincial Tourist Interest by the Ministry of Tourism of Río Negro, National Interest by the Ministry of Culture, Presidency of The Nation, Cultural Interest by the Senate of Argentina, Cultural Interest by the Universidad Nacional del Comahue, Cultural Interest by the Chamber of Deputies, and Social, Educational, Cultural Tourist interest for the Legislature of Río Negro Province.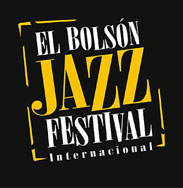 Can be found within the event:
Luthier sample
Photografy exhibitions
Visit of photographes of other locations
Free music clinics and Luthiers lectures
Celebrations for the 10 years of Festival
Between 10 and 12 December 2010 took place the tenth edition of El Bolson Jazz Festival, an event that brings together the best musicians in the rhythm in a heavenly landscape, the mystical city of El Bolson.
In that edition there was a varied schedule with various activities. Outdoor Jazz, talks, exhibitions, clinics and jam sessions for all attendees to enjoy the event, dedicated in memory of Meli Araujo, who was a member of the Management Team since the beginning of the Festival. Also included the live broadcast of the radio station 89.1 FM Alas of the town.
For more information visit the official website of the Festival: www.patagoniajazz.com.ar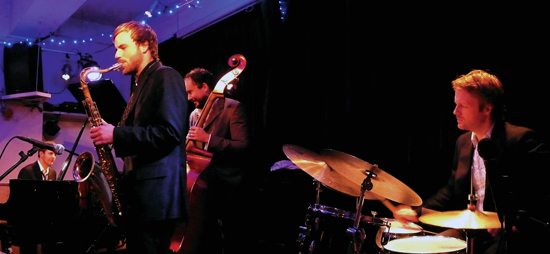 The Core band from Norway live in Tokyo who participated in the 2010 edition.