Provincial Trout Festival

See map
At the heart of the island of Tierra del Fuego it's celebrate the Provincial Trout Festival bringing together participants from the South of our country, who with great technique, patience and camaraderie enjoy the two days that lasts the event.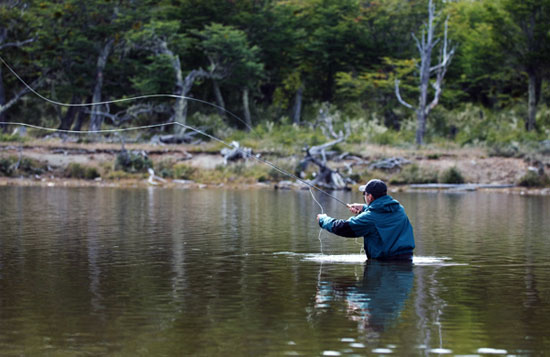 Fly fishing is one of the most important sports in Tierra del Fuego. Photo courtesy of Facundo Santana.
During the month of February brings out a new edition of the Provincial Trout Festival in the city of Tolhuin, where competitors can demonstrate their skills in fishing.
The waters of the Lake Varela is divided into two sections to separate fifty fishermen in the categories of fishing with spoon and fly fishing.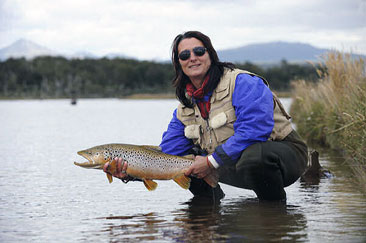 Ana María with the winning fish. Photo courtesy of Facundo Santana.
Since 2005 the Fisheries Association of Tolhuin, businesses and institutions have been nesting in sport fishing in Tierra del Fuego, which was born thanks to this festival and is growing every year attracting more competitors and tourists who come to enjoy this APRA event.
The important characteristic is that the first woman to win the championship was Ana María Botto from Río Grande in the 2009 edition with a piece of 3.490 kg on fly fishing.
Trout Festival 2011
A new edition of the Provincial Trout Festival was carried out on 19 and 20 February, 2011. In this sixth time participants from across the country should demonstrate their fishing skills and compete according to the type of fishing using: fly fishing or with a spoon.