Comahue National Fair

See map
In order to present the economic potential of the region was created in 1964 the Comahue National Fair in the city of Villa Regina. An event that allows businesses to generate, display the potential of different economic sectors, facilitating the exchange of products, technologies and knowledge, connect the past with the present and show the creative capacities of the Comahue region.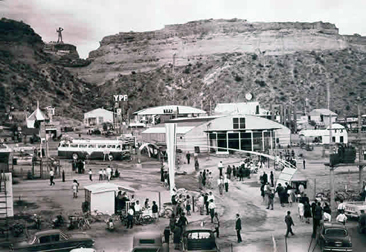 The Comahue fair in it's first edition, 1964.
The Fair was not done for a long period and after 30 years in 2004, it was concrete again. From then on, you can experience this unique event in the region every two years on the Cumelén arena of the city.
The spirit of that time remains in the community as well as in the provinces of Río Negro, Neuquén, Chubut, La Pampa and southern Buenos Aires province, which every year take part in the Fair.
Exposure is carried out in an area of ​​11,000 m2 (4500 square meters of space and 6500 outdoor) for 3 days to do business. Visitors may attend in the fair economic and technological conferences, round tables, and enjoy local foods and restaurants and themed shows and exhibitions to visit cultural and recreational shows.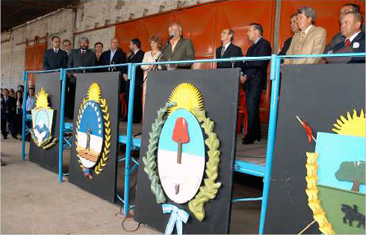 Fair inauguration by the Río Negro governor in the 4th edition.
It is estimated that an average of 45,000 visitors from across the region come to Villa Regina to see the largest sectoral exposure of Patagonia.
Given its importance in national production and the growing commercial relationship between the various productive sectors, it has been declared of interest to the Fair from the Presidence of the Nation, the Senate's Office, the Executive Branch of the provinces of Río Negro and Neuquén, the Legislature of Río Negro, the municipalities of Villa Regina, Neuquén, Cipolletti and General Roca, and the Patagonian Parliament.
The 2010 edition was held from November 19 to 21 under the motto "Everything in one place", that tried to re-evaluate the past and open a new window of opportunity that the society projected into the future.
Learn about publcitarios stands and spaces on the official site of the Fair: www.feriadelcomahue.com.ar and organizing institution (Chamber of Commerce, Industry and Production of Villa Regina) www.camaravr.com.ar.
Source and photos: Chamber of Commerce, Industry and Production of Villa Regina.