Recommendations to enjoy the summer

See map
In the summer many tourists choose a place with beach for a holiday but those days that were thought of as pleasure can result in tragedy if you not take into account some recommendations for bathing in water that we are first introduced.
The main causes of accidents in rivers, lakes and sea are: ignoring the signs posted on beaches, ignorance of the hazards that has each of the beaches, swim a lot or after eating food, and follies and distractions while being in the water.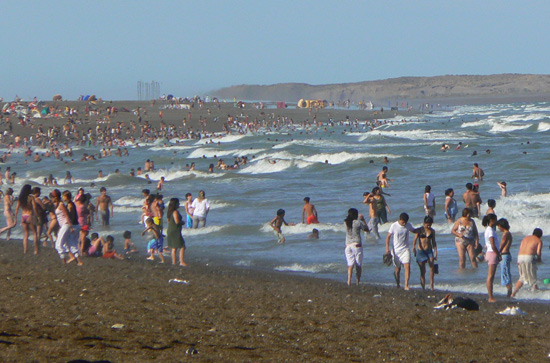 Photo courtesy of Alejandro from the album of Patagonia.com.ar
Recommendations for enjoying water in summer
Seek to be accompanied when bathing.
Avoid entering the water in the riverside area of ​​a river or stream because they are very deep areas and the current can cause swirls.
Check if you are allowed to bathe.
Respect the signs on the coast.
If you are in a river and the current is very strong, do not get to swim.
Do not stray too far from shore in case you are in lakes or sea.
Do not enter the water immediately after eating food.
Do not bathe when there is thunderstorm because lightning can reach the water and cause an electric shock.
Do not swim at night because it reduces the possibility of a hazard warning.
Try not to walk barefoot on rocky or slippery areas.
Try not to swim too much because you can have cramps in your arms or legs.
Never allow the use of floats, rafts or other objects that give false security to those who go into dangerous places because its depth or the presence of currents.