Options in the mountains of Chubut

See map
The province of Chubut, there are proposals for all tastes. From landscapes of mountains with ski resorts to the unique experience of seeing the whales in the only time of year they come to the Patagonian coast for their reproduction.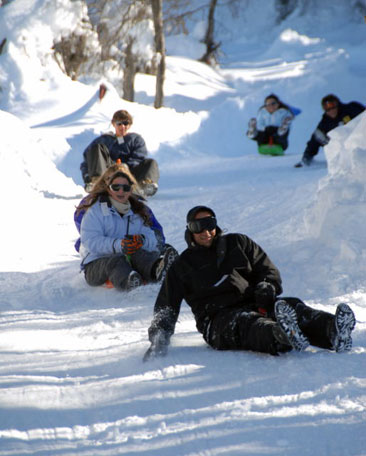 Not only is skiing, sledding tracks are a fun option.
In the town of Esquel is the winter resort La Hoya, directed by the Mountain Activity Center (MAC).
In the mountain area you can visit other destinations near the ski resort where there are proposals for the whole family and for all tastes.
The localities near the mountains you can visited are Trevelin, Lago Puelo, Esquel, Nant y Fall, Cholila, El Maitén, Corcovado, among others. All offer great diversity and quality of accommodation and cuisine.
To take full advantage of Patagonian offers you can take a tour of one of the oldest steam trains, "La Trochita". One of the biggest attractions of the province. The Old Patagonian Express is an original steam train serving regular and special charters with rides and tours in which you can appreciate the beauty of the landscape and maintain contact with unique cultural events in the region.
Source and photos: Chubut tourism management