Society, geography and economics

See map
The colonization of the world's southernmost region dating from the late nineteenth century and its cities, Ushuaia and Río Grande, outlined its growth penetrated the last century.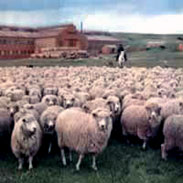 Their varied natural resources, wood, fishing, mining, oil, tourism and its geopolitical location that limits the conjunction of the Atlantic and Pacific oceans are important conditions that allow foresee that Tierra del Fuego is called to be an important pole of economic development of the Southern region.
Its population responds to the colonizing profile of hard working and trained people in various tasks among industrial activity is highlighted with a clear adaptation to the various technological processes.
Economic infrastructure (roads, ports, energy) meet the requirements of any major undertaking. There are a number of important magnitude works in progress, as is the Port of Río Grande, the paving of the main route linking the Ushuaia-Río Grande axis, the installation of a distillery for the production of naphtha, and so on.
Various tax incentives are intended to facilitate investment, which necessarily requires the young province. Domestic economic activity is exempt from national taxes and industrial activity for export to the national mainland or foreign countries is protected by a special highly advantageous.
All the conditions allow viewing a province with a portentous future with great potential for investment projects that can be harmonized and the need for genuine social growth that yearn who live there today.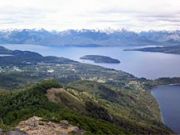 Villa la Angostura
Disfruta del paraíso natural en la Patagonia Argentina, al pie de la cordillera, entre lagos, rios y bosques, tan solo a 70 kms de la ciudad de Bariloche....
Oferta desde $7.400